Do not do what I say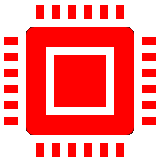 When I taught primary age children I often found that at their first use of a friendly word processor they used every 𝕖𝕗𝕗𝕖𝕔𝕥 they could find. This is poor IT capability really.
Do you believe in "do as I say and not as I do"? You decide! "𝘞𝘩𝘺 𝘥𝘰 𝘺𝘰𝘶 𝘤𝘢𝘭𝘭 𝘮𝘦, '𝘓𝘰𝘳𝘥, 𝘓𝘰𝘳𝘥,' 𝘢𝘯𝘥 𝘥𝘰 𝘯𝘰𝘵 𝘥𝘰 𝘸𝘩𝘢𝘵 𝘐 𝘴𝘢𝘺?" (Luke 6:46)
Out of hospital I was not interested in my, pre-cycling accident, passion for technology, and I certainly did not want to write anything. Things have changed. I'll let you decide whether it's for the better!
Information Technology is still limited. Zoom, let's get that out of the way, won't enable me to taste the chips being eaten by house group members. Technology has come a long way, but we are still too far away from meals delivered by a Food Replicator, Star Trek style.
I supported Educational IT in two Local Authorities for a while. The subject has been referred to as ICT, Information Communication Technology. It feels like we might be reducing the communication focus currently. Are we missing any everyday supernatural events by focusing on theory and activity rather than relationships?
We now have programmes of study in Computing and primary school children programming using Scratch, Bee Bot… Oh I have a T-shirt because I was in the first 100 to buy (from Al) an original 🅡🅐🅢🅟🅑🅔🅡🅡🅨 🅟🅘 before they became famous. They are famous, aren't they?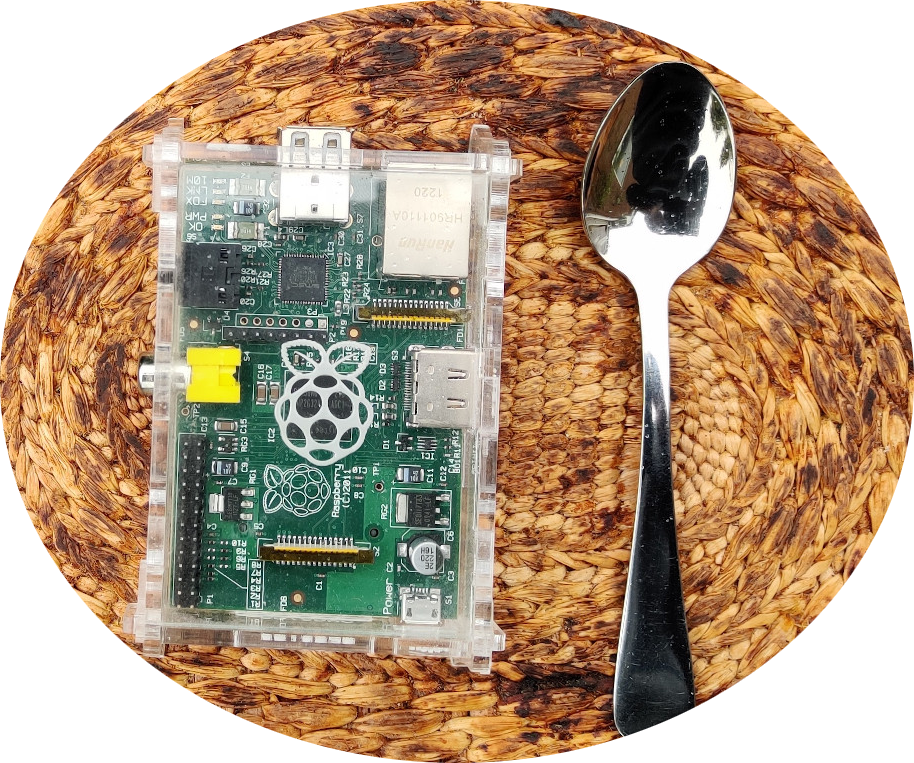 For me, the technology focus should be on how to creatively apply, with responsibility, the use IT as a tool with real world relevance.
𝗨𝘁𝗶𝗹𝗶𝘁𝘆 𝗮𝗻𝗱 𝗥𝗲𝗹𝗲𝘃𝗮𝗻𝗰𝗲 𝘄𝗵𝗲𝗻 𝗰𝗼𝗺𝗺𝘂𝗻𝗶𝗰𝗮𝘁𝗶𝗻𝗴:
𝘛𝘦𝘢𝘤𝘩𝘦𝘳, 𝘪𝘴 𝘵𝘩𝘪𝘴 𝘭𝘦𝘢𝘳𝘯𝘪𝘯𝘨 𝘨𝘰𝘪𝘯𝘨 𝘵𝘰 𝘮𝘢𝘬𝘦 𝘢 𝘥𝘪𝘧𝘧𝘦𝘳𝘦𝘯𝘤𝘦?
𝘏𝘰𝘸 𝘥𝘰 𝘸𝘦 𝘳𝘦𝘤𝘰𝘨𝘯𝘪𝘴𝘦 𝘢𝘯𝘥 𝘦𝘷𝘢𝘭𝘶𝘢𝘵𝘦 𝘱𝘰𝘵𝘦𝘯𝘵𝘪𝘢𝘭?
I always thought I was in the b̑̇̈ȏ̇̈t̑̇̈t̑̇̈ȏ̇̈m̑̇̈g̑̇̈ȓ̇̈ȏ̇̈ȗ̇̈p̑̇̈ for everything whilst at primary school. I don't think my teachers saw me as a future headteacher, let alone a person with responsibility for the employment of future headteachers.
My problem was not just how capable or not I may have been, but also how motivated I was to learn things that seemed irrelevant to my life. When I could see a relevance and use of learning, I͛ ͛w͛a͛s͛ a͛l͛l͛ ͛g͛o͛.
I learned multiple programming languages including code at machine level to make computer games fast enough to be worth playing. Some were published in magazines or sold in local shops -whilst I was at secondary school. I have assembled numerous computers over time and my current mobile has at least 8 million times more memory (RAM) than my first computer, purchased in 1981. Progress?
Since back from hospital, I've gradually returned to rebuilding a few PC's, my home network (Cat 7 Ethernet with gigabit switches, Mesh Wi-Fi…) and set up technology that I can talk to that will turn on anything with a plug; lights, TV's… I can stream films and music to a variety of rooms simultaneously, including > CD quality to a decent HIFI and 4K to a TV.
However, as I seek to further improve things over time there are occasions when my post-accident memory is unable to remember how I have set things up. When I have gone back to tweak, I have sometimes had to start again from basics to work out what I had chosen to do only a few months ago.
I'm developing strategies to help me communicate better with my future self. "What should I be doing now?" Reminders are important, "𝘞𝘩𝘦𝘯𝘦𝘷𝘦𝘳 𝘵𝘩𝘦 𝘳𝘢𝘪𝘯𝘣𝘰𝘸 𝘢𝘱𝘱𝘦𝘢𝘳𝘴 𝘪𝘯 𝘵𝘩𝘦 𝘤𝘭𝘰𝘶𝘥𝘴, 𝘐 𝘸𝘪𝘭𝘭 𝘴𝘦𝘦 𝘪𝘵 𝘢𝘯𝘥 𝘳𝘦𝘮𝘦𝘮𝘣𝘦𝘳 𝘵𝘩𝘦 𝘦𝘷𝘦𝘳𝘭𝘢𝘴𝘵𝘪𝘯𝘨 𝘤𝘰𝘷𝘦𝘯𝘢𝘯𝘵 𝘣𝘦𝘵𝘸𝘦𝘦𝘯 𝘎𝘰𝘥 𝘢𝘯𝘥 𝘢𝘭𝘭 𝘭𝘪𝘷𝘪𝘯𝘨 𝘤𝘳𝘦𝘢𝘵𝘶𝘳𝘦𝘴 𝘰𝘧 𝘦𝘷𝘦𝘳𝘺 𝘬𝘪𝘯𝘥 𝘰𝘯 𝘵𝘩𝘦 𝘦𝘢𝘳𝘵𝘩" (Gen_9:16)
𝗧𝗲𝗮𝗰𝗵𝗲𝗿𝘀, 𝗜𝗻𝘀𝘁𝗿𝘂𝗰𝘁𝗼𝗿𝘀, 𝗧𝗿𝗮𝗶𝗻𝗲𝗿𝘀 𝗮𝗻𝗱 𝗽𝗿𝗼𝗳𝗲𝘀𝘀𝗶𝗼𝗻𝗮𝗹𝘀
𝘊𝘢𝘯 𝘸𝘦 𝘦𝘹𝘱𝘦𝘤𝘵 𝘰𝘵𝘩𝘦𝘳𝘴 𝘵𝘰 𝘥𝘰 𝘵𝘩𝘦 𝘩𝘢𝘳𝘥 𝘸𝘰𝘳𝘬 𝘢𝘯𝘥 𝘢𝘭𝘴𝘰 𝘬𝘯𝘰𝘸 𝘸𝘩𝘢𝘵 𝘪𝘴 𝘣𝘦𝘴𝘵 𝘧𝘰𝘳 𝘶𝘴? 𝘞𝘩𝘢𝘵 𝘳𝘦𝘴𝘱𝘰𝘯𝘴𝘪𝘣𝘪𝘭𝘪𝘵𝘺 𝘥𝘰 𝘸𝘦 𝘩𝘢𝘷𝘦 𝘧𝘰𝘳 𝘰𝘶𝘳 𝘰𝘸𝘯 𝘭𝘦𝘢𝘳𝘯𝘪𝘯𝘨?
The internet is changing, and web browsers used to display a simple markup language, are now becoming more like operating system with so much software running in the cloud. Chromebooks… Industry standards are changing all the time despite an HTML authority.
Website builders have discussed "client side" programming active on the local PC (e.g.JavaScript) and "Server side" programming (e.g. php, asp…) for communication in the cloud. We need to know where activity is best located, to securely meet everyone's needs.
Should we also hear from the cloud? "𝘈 𝘷𝘰𝘪𝘤𝘦 𝘤𝘢𝘮𝘦 𝘧𝘳𝘰𝘮 𝘵𝘩𝘦 𝘤𝘭𝘰𝘶𝘥, 𝘴𝘢𝘺𝘪𝘯𝘨, 𝘛𝘩𝘪𝘴 𝘪𝘴 𝘮𝘺 𝘚𝘰𝘯, 𝘸𝘩𝘰𝘮 𝘐 𝘩𝘢𝘷𝘦 𝘤𝘩𝘰𝘴𝘦𝘯; 𝘭𝘪𝘴𝘵𝘦𝘯 𝘵𝘰 𝘩𝘪𝘮." (Luke 9:35)
I have no IT qualifications other than a certificate from a hardware / software supplier, but I have solved real world networking and software problems. Some professionals come into situations and go through their company's system rebuild manual, without awareness that in this case, following their protocol without thought of the end user is pointlessness.
I have heard IT professionals say that, "The problem is not IT, it's the chair to 🄺🄴🅈🄱🄾🄰🅁🄳 interface." Wow, aren't they cool and funny? They forget the IT is there to serve the needs of the user, not the punoɹɐ ʎɐʍ ɹǝɥʇo. Religion? IT professionals are great when they keep the needs of people in mind and their purpose in perspective.
I once received some training to support new educational programs for ICT and I questioned why certain things were being taught. The trainers answered by describing something that was true in terms of scaling vͮeͤcͨtͭoͦrͬ images, but only true if they were created in a certain way.
I demonstrated this to them by showing them one I quickly created to be scalable and another one that looked the same but was not scalable. The trainers looked surprised by what they saw. The truth was deeper than they had learned from their manual. Life often is.
Teachers, including teachers of the law, can miss the bigger picture, particularly when they consider themselves the experts in the room. They can lose what is important completely.
"𝘛𝘩𝘦𝘯 𝘵𝘩𝘦 𝘓𝘰𝘳𝘥 𝘴𝘢𝘪𝘥 𝘵𝘰 𝘩𝘪𝘮, 𝘕𝘰𝘸 𝘵𝘩𝘦𝘯, 𝘺𝘰𝘶 𝘗𝘩𝘢𝘳𝘪𝘴𝘦𝘦𝘴 𝘤𝘭𝘦𝘢𝘯 𝘵𝘩𝘦 𝘰𝘶𝘵𝘴𝘪𝘥𝘦 𝘰𝘧 𝘵𝘩𝘦 𝘤𝘶𝘱 𝘢𝘯𝘥 𝘥𝘪𝘴𝘩, 𝘣𝘶𝘵 𝘪𝘯𝘴𝘪𝘥𝘦 𝘺𝘰𝘶 𝘢𝘳𝘦 𝘧𝘶𝘭𝘭 𝘰𝘧 𝘨𝘳𝘦𝘦𝘥 𝘢𝘯𝘥 𝘸𝘪𝘤𝘬𝘦𝘥𝘯𝘦𝘴𝘴." (Luke 11:39)
The same standards moral or otherwise should be applied to all, political and religious leaders included. "Power corrupts, absolute power corrupts absolutely." People are often left out.
We talk about the internet of things rather than the tools to connect people. Powerful people can use technology and protocols to try to ████ what they are doing.
However, in today's world, a social media revelation can get more people involved. I'm quite a fan of open-source software where programming source code is better known and developed by many. I currently have Windows, Linux distributions and even RISC operating systems on my desktop PC's in front of me now, so I confess to using proprietary software too.
I think processors from AMD, INTEL and ARM are each better than the other at something, we just need to use the right unit in the right place. e.g. ARM has been good for power efficiency in mobile devices.
"𝘞𝘦 𝘩𝘢𝘷𝘦 𝘥𝘪𝘧𝘧𝘦𝘳𝘦𝘯𝘵 𝘨𝘪𝘧𝘵𝘴, 𝘢𝘤𝘤𝘰𝘳𝘥𝘪𝘯𝘨 𝘵𝘰 𝘵𝘩𝘦 𝘨𝘳𝘢𝘤𝘦 𝘨𝘪𝘷𝘦𝘯 𝘶𝘴." (Romans 12:6)
When I was at my first secondary school there was just 1 school computer, a Commodore Pet. Now the cognitive elite (had to get them in somewhere) can act as if all primary age children have access to a computer connected to the internet whilst at home. An estimated 700,000 ish children without this access are disadvantaged. Equality?
"Sharing the world has never been humanity's defining attribute." (X-Men Charles Xavier) Yep, watched X2 last night.
𝗠𝘆 𝗽𝗼𝘀𝘁𝘀 𝗵𝗮𝘃𝗲 𝗯𝗲𝗲𝗻 𝗮 𝘁𝗮𝗱 𝗿𝗲𝗽𝗲𝘁𝗶𝘁𝗶𝘃𝗲 𝘄𝗶𝘁𝗵 𝗮 𝗸𝗲𝘆 𝘁𝗵𝗲𝗺𝗲 𝗿𝗲-𝗲𝗺𝗲𝗿𝗴𝗶𝗻𝗴. 𝗠𝘆 𝗵𝗼𝗽𝗲 𝗶𝘀 𝘁𝗵𝗮𝘁 𝘁𝗵𝗲 𝘄𝗼𝗿𝗹𝗱 𝘄𝗶𝗹𝗹 𝘀𝘁𝗼𝗽 𝘂𝘀𝗶𝗻𝗴 𝘄𝗲𝗮𝗹𝘁𝗵, 𝘀𝘁𝗮𝘁𝘂𝘀, 𝗹𝗮𝗯𝗲𝗹𝘀, 𝗽𝗼𝘄𝗲𝗿 (𝗽𝗼𝗹𝗶𝘁𝗶𝗰𝗮𝗹 𝗼𝗿 𝗼𝘁𝗵𝗲𝗿𝘄𝗶𝘀𝗲), 𝗵𝗶𝘀𝘁𝗼𝗿𝘆… 𝗶𝗻 𝗮𝗻 𝗮𝘁𝘁𝗲𝗺𝗽𝘁 𝗷𝘂𝘀𝘁𝗶𝗳𝘆 𝘁𝗿𝗲𝗮𝘁𝗶𝗻𝗴 𝗮𝗻𝘆𝗯𝗼𝗱𝘆 𝗮𝘀 𝗹𝗲𝘀𝘀 𝘁𝗵𝗮𝗻 𝗮𝗻𝘆𝗯𝗼𝗱𝘆 𝗲𝗹𝘀𝗲. 𝗪𝗲 𝗮𝗿𝗲 𝗮𝗹𝗹 𝗽𝗲𝗼𝗽𝗹𝗲 𝗮𝗻𝗱 𝗚𝗼𝗱 𝗽𝗮𝗶𝗱 𝗮𝗻 𝗶𝗺𝗺𝗲𝗮𝘀𝘂𝗿𝗮𝗯𝗹𝘆 𝗵𝗶𝗴𝗵 𝗽𝗿𝗶𝗰𝗲 𝗳𝗼𝗿 𝗲𝘃𝗲𝗿𝘆𝗼𝗻𝗲.
I've recently upgraded my internet connection to FTTP (Fibre to the Premises) which has much greater capacity (bandwidth) than even FTTC (Fibre to the Cabinet) because the size/speed of the potential delivery pipeline is better maintained to the point where it's needed.
Church involved in mission and community outreach is great! Should a post lockdown future focus on STTP (Spirit To The Person), alongside STTC (Spirit Through The Church)?
"𝘍𝘰𝘳 𝘸𝘩𝘦𝘳𝘦 𝘵𝘸𝘰 𝘰𝘳 𝘵𝘩𝘳𝘦𝘦 𝘤𝘰𝘮𝘦 𝘵𝘰𝘨𝘦𝘵𝘩𝘦𝘳 𝘪𝘯 𝘮𝘺 𝘯𝘢𝘮𝘦, 𝘵𝘩𝘦𝘳𝘦 𝘢𝘮 𝘐 𝘸𝘪𝘵𝘩 𝘵𝘩𝘦𝘮." (Matthew 18:20)
⤒Upload and ⭳download communication is often asynchronous. Our default internet speed usually sets download as the priority for home connections to the internet. Should this be true of us?
Should we be listening to God more than uploading our talk?
Some are now using technology to help raise our awareness of God's presence in a manner used for years. e.g. Lectio 365 which I have found helpful in building relationship with God.
"𝘉𝘦 𝘴𝘵𝘪𝘭𝘭, 𝘢𝘯𝘥 𝘬𝘯𝘰𝘸 𝘵𝘩𝘢𝘵 𝘐 𝘢𝘮 𝘎𝘰𝘥; 𝘐 𝘸𝘪𝘭𝘭 𝘣𝘦 𝘦𝘹𝘢𝘭𝘵𝘦𝘥 𝘢𝘮𝘰𝘯𝘨 𝘵𝘩𝘦 𝘯𝘢𝘵𝘪𝘰𝘯𝘴, 𝘐 𝘸𝘪𝘭𝘭 𝘣𝘦 𝘦𝘹𝘢𝘭𝘵𝘦𝘥 𝘪𝘯 𝘵𝘩𝘦 𝘦𝘢𝘳𝘵𝘩." (Psalm 46:10) ♁
I thank you for reading this far! As I have said, it has been helpful for me to write. The medical world describes this process in terms of 'reflection and resilience' when coping with stress.
I'm getting to a new and better place now. I am aware that my previous role/job had been significantly important to my sense of identity and well-being. I had lost perspective in terms of who I am, with I am.
A good friend reminded me this morning of the well know verse, "𝘠𝘰𝘶𝘳 𝘸𝘰𝘳𝘥 𝘪𝘴 𝘢 𝘭𝘢𝘮𝘱 𝘵𝘰 𝘮𝘺 𝘧𝘦𝘦𝘵 𝘢𝘯𝘥 𝘢 𝘭𝘪𝘨𝘩𝘵 𝘧𝘰𝘳 𝘮𝘺 𝘱𝘢𝘵𝘩." (Psalm 119, 105)
Well known it might be, but to think of it as God being with us on our journey in the present (lamp to my feet) and also the future (light to my path) was helpful.
Friends and Family have been superb.
𝗧𝗵𝗮𝗻𝗸 𝘆𝗼𝘂 𝗮𝗹𝗹!