Where is God in our difficulties?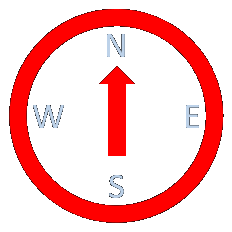 Is He punishing?
Is He testing?
Is it preparation for the future?
Have I found an answer?
𝙄'𝙢 𝙣𝙤𝙩 𝙩𝙝𝙚𝙤𝙡𝙤𝙜𝙞𝙘𝙖𝙡𝙡𝙮 𝙩𝙧𝙖𝙞𝙣𝙚𝙙, 𝙟𝙪𝙨𝙩 𝙨𝙚𝙚𝙠𝙞𝙣𝙜 𝙖𝙣𝙨𝙬𝙚𝙧𝙨.
To find my way in new places I have previously used, Map, compass and more recently an OS Maps App with GPS. I even got the qualification to take young people into the greater, great outdoors. But out of hospital, at first, I became anxious about getting lost, even on the shortest of walks.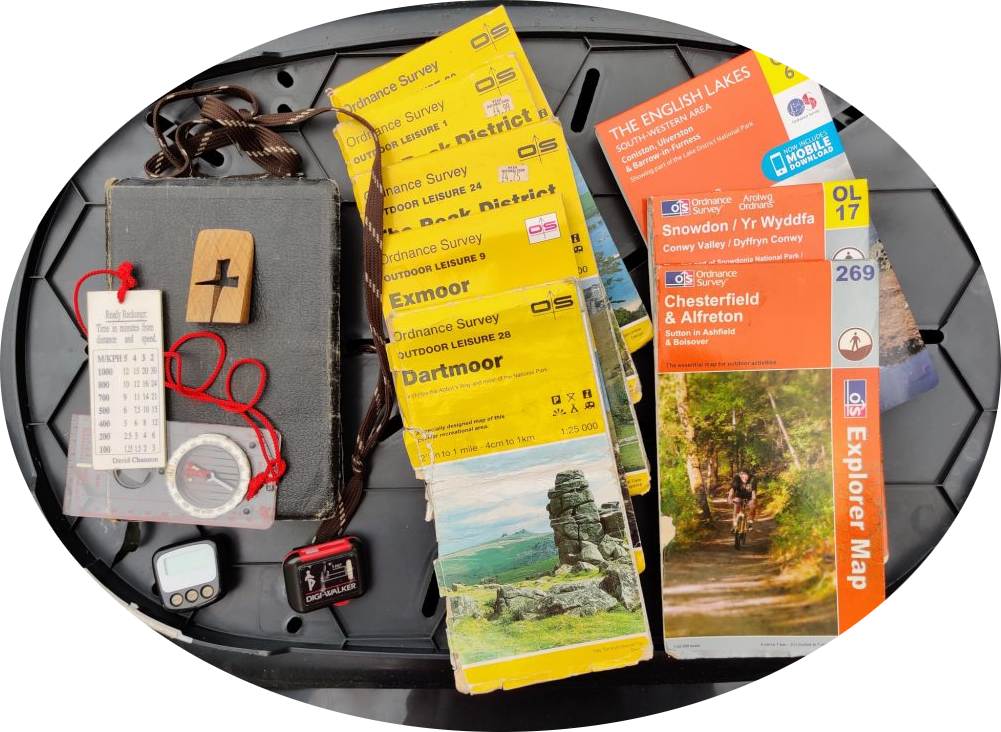 I am aware that geography includes understanding of the dynamics of people, as well as the physical, which is far more than navigation. Humanities is a massive subject, partly because understanding humans (with all their greed, anxieties, and resourcing priorities) is complex irrespective of location.
𝗪𝗵𝗲𝗿𝗲 𝗶𝘀 𝗚𝗼𝗱 𝗶𝗻 𝗼𝘂𝗿 𝗱𝗶𝗳𝗳𝗶𝗰𝘂𝗹𝘁𝗶𝗲𝘀?
𝗜𝘀 𝗛𝗲 𝗽𝘂𝗻𝗶𝘀𝗵𝗶𝗻𝗴? Is health bad now because of me? Not necessarily. I have found it may be more complex.
"𝘏𝘪𝘴 𝘥𝘪𝘴𝘤𝘪𝘱𝘭𝘦𝘴 𝘢𝘴𝘬𝘦𝘥 𝘩𝘪𝘮, 𝘙𝘢𝘣𝘣𝘪, 𝘸𝘩𝘰 𝘴𝘪𝘯𝘯𝘦𝘥, 𝘵𝘩𝘪𝘴 𝘮𝘢𝘯 𝘰𝘳 𝘩𝘪𝘴 𝘱𝘢𝘳𝘦𝘯𝘵𝘴, 𝘵𝘩𝘢𝘵 𝘩𝘦 𝘸𝘢𝘴 𝘣𝘰𝘳𝘯 𝘣𝘭𝘪𝘯𝘥? 𝘕𝘦𝘪𝘵𝘩𝘦𝘳 𝘵𝘩𝘪𝘴 𝘮𝘢𝘯 𝘯𝘰𝘳 𝘩𝘪𝘴 𝘱𝘢𝘳𝘦𝘯𝘵𝘴 𝘴𝘪𝘯𝘯𝘦𝘥, 𝘴𝘢𝘪𝘥 𝘑𝘦𝘴𝘶𝘴…" (John 9:2-4) "… 𝘋𝘰 𝘺𝘰𝘶 𝘵𝘩𝘪𝘯𝘬 𝘵𝘩𝘢𝘵 𝘵𝘩𝘦𝘴𝘦 𝘎𝘢𝘭𝘪𝘭𝘦𝘢𝘯𝘴 𝘸𝘦𝘳𝘦 𝘸𝘰𝘳𝘴𝘦 𝘴𝘪𝘯𝘯𝘦𝘳𝘴 𝘵𝘩𝘢𝘯 𝘢𝘭𝘭 𝘵𝘩𝘦 𝘰𝘵𝘩𝘦𝘳 𝘎𝘢𝘭𝘪𝘭𝘦𝘢𝘯𝘴 𝘣𝘦𝘤𝘢𝘶𝘴𝘦 𝘵𝘩𝘦𝘺 𝘴𝘶𝘧𝘧𝘦𝘳𝘦𝘥 𝘵𝘩𝘪𝘴 𝘸𝘢𝘺? 𝘐 𝘵𝘦𝘭𝘭 𝘺𝘰𝘶, 𝘯𝘰!…" (Luke 13:2-3)
𝗜𝘀 𝗛𝗲 𝘁𝗲𝘀𝘁𝗶𝗻𝗴? Anybody who thinks that becoming a Christian results in an easy life, is reading a different bible to me. God as man suffered greatly, his true nature (cf. Philippians 2:6) was not recognized in his own town and he suffered the most terrible death.
"𝘐𝘯 𝘧𝘢𝘤𝘵, 𝘦𝘷𝘦𝘳𝘺𝘰𝘯𝘦 𝘸𝘩𝘰 𝘸𝘢𝘯𝘵𝘴 𝘵𝘰 𝘭𝘪𝘷𝘦 𝘢 𝘨𝘰𝘥𝘭𝘺 𝘭𝘪𝘧𝘦 𝘪𝘯 𝘊𝘩𝘳𝘪𝘴𝘵 𝘑𝘦𝘴𝘶𝘴 𝘸𝘪𝘭𝘭 𝘣𝘦 𝘱𝘦𝘳𝘴𝘦𝘤𝘶𝘵𝘦𝘥" (2 Timothy 3:12)
We learn from our perseverance, but the world is full of new ongoing challenges.
To say that God makes troubles for us deliberately, when we live in a world where people have choice, is for me, a step too far.
However, "𝘊𝘰𝘯𝘴𝘪𝘥𝘦𝘳 𝘪𝘵 𝘱𝘶𝘳𝘦 𝘫𝘰𝘺, 𝘮𝘺 𝘣𝘳𝘰𝘵𝘩𝘦𝘳𝘴, 𝘸𝘩𝘦𝘯𝘦𝘷𝘦𝘳 𝘺𝘰𝘶 𝘧𝘢𝘤𝘦 𝘵𝘳𝘪𝘢𝘭𝘴 𝘰𝘧 𝘮𝘢𝘯𝘺 𝘬𝘪𝘯𝘥𝘴, 𝘣𝘦𝘤𝘢𝘶𝘴𝘦 𝘺𝘰𝘶 𝘬𝘯𝘰𝘸 𝘵𝘩𝘢𝘵 𝘵𝘩𝘦 𝘵𝘦𝘴𝘵𝘪𝘯𝘨 𝘰𝘧 𝘺𝘰𝘶𝘳 𝘧𝘢𝘪𝘵𝘩 𝘥𝘦𝘷𝘦𝘭𝘰𝘱𝘴 p𝘦𝘳𝘴𝘦𝘷𝘦𝘳𝘢𝘯𝘤𝘦. 𝘗𝘦𝘳𝘴𝘦𝘷𝘦𝘳𝘢𝘯𝘤𝘦 𝘮𝘶𝘴𝘵 𝘧𝘪𝘯𝘪𝘴𝘩 𝘪𝘵𝘴 𝘸𝘰𝘳𝘬 𝘴𝘰 𝘵𝘩𝘢𝘵 𝘺𝘰𝘶 𝘮𝘢𝘺 𝘣𝘦 𝘮𝘢𝘵𝘶𝘳𝘦 𝘢𝘯𝘥 𝘤𝘰𝘮𝘱𝘭𝘦𝘵𝘦, 𝘯𝘰𝘵 𝘭𝘢𝘤𝘬𝘪𝘯𝘨 𝘢𝘯𝘺𝘵𝘩𝘪𝘯𝘨." (James 1:1-4)
𝗜𝘀 𝗶𝘁 𝗽𝗿𝗲𝗽𝗮𝗿𝗮𝘁𝗶𝗼𝗻 𝗳𝗼𝗿 𝘁𝗵𝗲 𝗳𝘂𝘁𝘂𝗿𝗲? People have told me that my issues may enable me to help others. I have found that my situation has indeed made me more astute and aware of difficult situations for people I had previously missed, despite knowing them for years. Will God use me? I don't know and no doubt I'll still lack sensitivity. But God knows where I am, and that's more than enough.
"𝘗𝘳𝘢𝘪𝘴𝘦 𝘣𝘦 𝘵𝘰 𝘵𝘩𝘦 𝘎𝘰𝘥 𝘢𝘯𝘥 𝘍𝘢𝘵𝘩𝘦𝘳 𝘰𝘧 𝘰𝘶𝘳 𝘓𝘰𝘳𝘥 𝘑𝘦𝘴𝘶𝘴 𝘊𝘩𝘳𝘪𝘴𝘵, 𝘵𝘩𝘦 𝘍𝘢𝘵𝘩𝘦𝘳 𝘰𝘧 𝘤𝘰𝘮𝘱𝘢𝘴𝘴𝘪𝘰𝘯 𝘢𝘯𝘥 𝘵𝘩𝘦 𝘎𝘰𝘥 𝘰𝘧 𝘢𝘭𝘭 𝘤𝘰𝘮𝘧𝘰𝘳𝘵, 𝘸𝘩𝘰 𝘤𝘰𝘮𝘧𝘰𝘳𝘵𝘴 𝘶𝘴 𝘪𝘯 𝘢𝘭𝘭 𝘰𝘶𝘳 𝘵𝘳𝘰𝘶𝘣𝘭𝘦𝘴, 𝘴𝘰 𝘵𝘩𝘢𝘵 𝘸𝘦 𝘤𝘢𝘯 𝘤𝘰𝘮𝘧𝘰𝘳𝘵 𝘵𝘩𝘰𝘴𝘦 𝘪𝘯 𝘢𝘯𝘺 𝘵𝘳𝘰𝘶𝘣𝘭𝘦 𝘸𝘪𝘵𝘩 𝘵𝘩𝘦 𝘤𝘰𝘮𝘧𝘰𝘳𝘵 𝘸𝘦 𝘰𝘶𝘳𝘴𝘦𝘭𝘷𝘦𝘴 𝘩𝘢𝘷𝘦 𝘳𝘦𝘤𝘦𝘪𝘷𝘦𝘥 𝘧𝘳𝘰𝘮 𝘎𝘰𝘥." (2 Corinthians 1:3-4)
𝗠𝘆 𝗰𝗵𝗮𝗻𝗴𝗲 𝗼𝗳 𝗺𝗶𝗻𝗱𝘀𝗲𝘁…
I've become aware of just how amazing some of my faith family have been in their service to God. It's humbling.
"𝘊𝘢𝘳𝘳𝘺 𝘦𝘢𝘤𝘩 𝘰𝘵𝘩𝘦𝘳'𝘴 𝘣𝘶𝘳𝘥𝘦𝘯𝘴, 𝘢𝘯𝘥 𝘪𝘯 𝘵𝘩𝘪𝘴 𝘸𝘢𝘺 𝘺𝘰𝘶 𝘸𝘪𝘭𝘭 𝘧𝘶𝘭𝘧𝘪𝘭 𝘵𝘩𝘦 𝘭𝘢𝘸 𝘰𝘧 𝘊𝘩𝘳𝘪𝘴𝘵." (Galatians 6:2)
I've learned that my future expectations might be misguided. Whilst visiting a church where I knew nobody, someone said they felt they should pray for me and seemed to understand brain injury issues. He could not talk about my future work but felt God was telling him I had 40 glorious years ahead? Part of me is asking, "when will these start then?" Another part of me realises it might not be glorious in a worldly way.
If God is omnipresent then we don't need to find His location. He's right here with us. My current problem through brain injury and 3 medical sedatives daily mean that I need considerable sleep every 24 hours. So is God distant from me?
He can even reach us when we are sleeping. There are numerous biblical examples of God teaching us even when we are sleeping. It's not just Joseph with his dream coat. For example, check out (1 Samuel 3), (Daniel 7:13) … We don't even need to know he was there in the first place – e.g., Jacob's ladder.
"𝘞𝘩𝘦𝘯 𝘑𝘢𝘤𝘰𝘣 𝘢𝘸𝘰𝘬𝘦 𝘧𝘳𝘰𝘮 𝘩𝘪𝘴 𝘴𝘭𝘦𝘦𝘱, 𝘩𝘦 𝘵𝘩𝘰𝘶𝘨𝘩𝘵, 𝘚𝘶𝘳𝘦𝘭𝘺 𝘵𝘩𝘦 𝘓𝘖𝘙𝘋 𝘪𝘴 𝘪𝘯 𝘵𝘩𝘪𝘴 𝘱𝘭𝘢𝘤𝘦, 𝘢𝘯𝘥 𝘐 𝘸𝘢𝘴 𝘯𝘰𝘵 𝘢𝘸𝘢𝘳𝘦 𝘰𝘧 𝘪𝘵." (Genesis 28:16) Is Jesus our ladder between Earth and Heaven?
Prior to stoning, "𝘉𝘶𝘵 𝘚𝘵𝘦𝘱𝘩𝘦𝘯, 𝘧𝘶𝘭𝘭 𝘰𝘧 𝘵𝘩𝘦 𝘏𝘰𝘭𝘺 𝘚𝘱𝘪𝘳𝘪𝘵, 𝘭𝘰𝘰𝘬𝘦𝘥 𝘶𝘱 𝘵𝘰 𝘩𝘦𝘢𝘷𝘦𝘯 𝘢𝘯𝘥 𝘴𝘢𝘸 𝘵𝘩𝘦 𝘨𝘭𝘰𝘳𝘺 𝘰𝘧 𝘎𝘰𝘥, 𝘢𝘯𝘥 𝘑𝘦𝘴𝘶𝘴 𝘴𝘵𝘢𝘯𝘥𝘪𝘯𝘨 𝘢𝘵 𝘵𝘩𝘦 𝘳𝘪𝘨𝘩𝘵 𝘩𝘢𝘯𝘥 𝘰𝘧 𝘎𝘰𝘥. 𝘓𝘰𝘰𝘬, 𝘩𝘦 𝘴𝘢𝘪𝘥, 𝘐 𝘴𝘦𝘦 𝘩𝘦𝘢𝘷𝘦𝘯 𝘰𝘱𝘦𝘯 𝘢𝘯𝘥 𝘵𝘩𝘦 𝘚𝘰𝘯 𝘰𝘧 𝘔𝘢𝘯 𝘴𝘵𝘢𝘯𝘥𝘪𝘯𝘨 𝘢𝘵 𝘵𝘩𝘦 𝘳𝘪𝘨𝘩𝘵 𝘩𝘢𝘯𝘥 𝘰𝘧 𝘎𝘰𝘥." (Acts 7:55-56)
𝗪𝗵𝗲𝗿𝗲 𝗶𝘀 𝗚𝗼𝗱 𝗶𝗻 𝗼𝘂𝗿 𝗱𝗶𝗳𝗳𝗶𝗰𝘂𝗹𝘁𝗶𝗲𝘀? 𝗛𝗮𝘃𝗲 𝗜 𝗳𝗼𝘂𝗻𝗱 𝗮𝗻 𝗮𝗻𝘀𝘄𝗲𝗿?
For me, I'm satisfied but it's not answered as expected. I believe I've been struggling with the wrong questions. I've been trying to use limited intellect to understand our limitless God. If I've found my questions relating to suffering challenging, where can I go in times like this? Do I need a map and compass or even a bible to know where God can be found?
For me, my trust is now even more firmly rooted, in Jesus, who was and is and is to come. I do not need to torture myself with activity to find God. I need to raise my awareness not in an activity-based manner, but slow down my busyness and distractions, so that I might raise my awareness of the presence of God everywhere.
At this point the living reality of my Christian faith brings peace and perspective now. But it does not stop me being human now, even if I have confidence in future changes. "𝙅𝙚𝙨𝙪𝙨 𝙒𝙚𝙥𝙩" (John 11:35) sensitive to the distress of others, even though he knew Lazarus would rise – See John 11:23
Our world is troubled. We need justice and equality for all. We need to understand and feel for others in the present, as Jesus did.
The future… "𝘏𝘦 𝘸𝘪𝘭𝘭 𝘸𝘪𝘱𝘦 𝘦𝘷𝘦𝘳𝘺 𝘵𝘦𝘢𝘳 𝘧𝘳𝘰𝘮 𝘵𝘩𝘦𝘪𝘳 𝘦𝘺𝘦𝘴. 𝘛𝘩𝘦𝘳𝘦 𝘸𝘪𝘭𝘭 𝘣𝘦 𝘯𝘰 𝘮𝘰𝘳𝘦 𝘥𝘦𝘢𝘵𝘩 𝘰𝘳 𝘮𝘰𝘶𝘳𝘯𝘪𝘯𝘨 𝘰𝘳 𝘤𝘳𝘺𝘪𝘯𝘨 𝘰𝘳 𝘱𝘢𝘪𝘯, 𝘧𝘰𝘳 𝘵𝘩𝘦 𝘰𝘭𝘥 𝘰𝘳𝘥𝘦𝘳 𝘰𝘧 𝘵𝘩𝘪𝘯𝘨𝘴 𝘩𝘢𝘴 𝘱𝘢𝘴𝘴𝘦𝘥 𝘢𝘸𝘢𝘺." (Revelation 21:4)
I'm just off to Pray, or sleep.
"𝙄 𝙝𝙖𝙫𝙚 𝙩𝙤𝙡𝙙 𝙮𝙤𝙪 𝙩𝙝𝙚𝙨𝙚 𝙩𝙝𝙞𝙣𝙜𝙨, 𝙨𝙤 𝙩𝙝𝙖𝙩 𝙞𝙣 𝙢𝙚 𝙮𝙤𝙪 𝙢𝙖𝙮 𝙝𝙖𝙫𝙚 𝙥𝙚𝙖𝙘𝙚. 𝙄𝙣 𝙩𝙝𝙞𝙨 𝙬𝙤𝙧𝙡𝙙 𝙮𝙤𝙪 𝙬𝙞𝙡𝙡 𝙝𝙖𝙫𝙚 𝙩𝙧𝙤𝙪𝙗𝙡𝙚. 𝘽𝙪𝙩 𝙩𝙖𝙠𝙚 𝙝𝙚𝙖𝙧𝙩! 𝙄 𝙝𝙖𝙫𝙚 𝙤𝙫𝙚𝙧𝙘𝙤𝙢𝙚 𝙩𝙝𝙚 𝙬𝙤𝙧𝙡𝙙." (John 16:33)