Leadership, behaviour & Pentecost (June 23)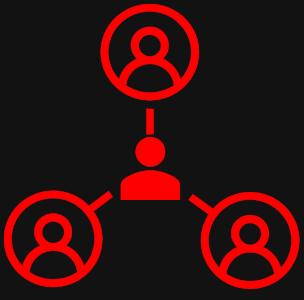 I've enjoyed quiet contemplative worship with thought provoking liturgy in a Cathedral as Lay Canon. I've excitedly celebrated in the noise of Soul Survivor and Naturally Supernatural festivals year after year.
Which is best? Better check Psalms.
"He says, 'Be still, and know that I am God; I will be exalted among the nations, I will be exalted in the earth.'" (Psalm 46:20 NIVUK)
"Shout for joy to the LORD, all the earth." (Psalm 100:1 NIVUK)
Which is best? Gentle thought from a gentile. With heart in the right place, they are both the same thing. Diversity of expression for different people. Diversity of expression for the same person during different periods.
"… As it is written: 'Therefore I will praise you among the Gentiles; I will sing the praises of your name.' Again, it says, 'Rejoice, you Gentiles, with his people.' And again, 'Praise the Lord, all you Gentiles; let all the peoples extol him.'" (Romans 15:9-11 NIVUK)

I'm still a teacher. A pentagon has 5 sides. Pen (Greek pénte) means 5! PENTEcost is in the Old and New Testament. 50-day timing. I am empowered by the Old and New Testament connection and have a Christological approach to the bible.
Pentecost is a Christian holiday that commemorates the descent of the Holy Spirit upon the apostles and other followers of Jesus Christ while they were in Jerusalem celebrating the Feast of Weeks, as described in the Acts of the Apostles (Acts 2:1–31). The holiday is also called "the birthday of the Church."
The New Testament Pentecost occurred 50 days after Jesus' resurrection and 10 days after his ascension into heaven. It was on this day that the Holy Spirit descended upon the apostles and other followers of Jesus Christ while they were in Jerusalem celebrating the Feast of Weeks.
The Old Testament Pentecost was one of the three great Jewish pilgrimage festivals. It was originally a harvest festival, but it also commemorated God giving the Ten Commandments on Mount Sinai. There are 50 days between the Jewish holiday of Passover and the holiday of Shavuot (Pentecost). Shavuot commemorates the giving of the Torah on Mount Sinai and is considered the day when God gave the Israelites his laws and commandments.
The Old Testament was noted and quoted (Joel 2:28-32) by Peter at Pentecost. The Old Testament remains oh so relevant. "I will pour out my spirits on all people" Acts 2:17 quoting Joel 2:28. Pentecost fulfilled.

𝗢𝗻 𝗣𝗲𝗻𝘁𝗲𝗰𝗼𝘀𝘁 𝗦𝘂𝗻𝗱𝗮𝘆 𝘄𝗲 𝗿𝗲𝗺𝗲𝗺𝗯𝗲𝗿 𝘁𝗵𝗲 𝗴𝗶𝗳𝘁 𝗼𝗳 𝘁𝗼𝗻𝗴𝘂𝗲𝘀.
We often focus on the divine language glossolalia (Greek: γλωσσολαλία) which sadly can be misused to suggest the presenting recipient is special, rather than the giver. This gift should be used, "in a fitting and orderly way." (1 Cor 14:40)
At Pentecost, a crowd heard their own language being spoken. (Acts 2:6) The resurrected Christ reaches out to all. Sacrificially reuniting all people to the family of God irrespective of their background.
𝗦𝗮𝗰𝗿𝗶𝗳𝗶𝗰𝗶𝗮𝗹 𝗦𝗮𝗰𝗿𝗲𝗱 𝗦𝗲𝗿𝘃𝗶𝗰𝗲 𝘂𝗻𝗶𝘁𝗲𝘀 𝘂𝘀.
𝗚𝗼𝗱 𝗴𝗮𝘃𝗲 𝗼𝘂𝘁 𝗹𝗮𝗻𝗴𝘂𝗮𝗴𝗲𝘀 𝗶𝗻 𝘁𝗵𝗲 𝗢𝗹𝗱 𝗧𝗲𝘀𝘁𝗮𝗺𝗲𝗻𝘁 𝘁𝗼𝗼.
In Genesis we hear of selfish people building a city, "with a tower that reaches to the heavens, so that we may make a name for ourselves;" (Genesis 11:4 NIVUK)
God gave them all a different language. (Genesis 11:7) Not to unite, but to divide and separate. It was called Babel because they stopped building the city. (Genesis 11:9)
Selfishly babbling on about your own successes is disconnecting and eternally unwise. "For those who exalt themselves will be humbled, and those who humble themselves will be exalted." (Mat 23:12 NIVUK)
𝗦𝗮𝗰𝗿𝗶𝗳𝗶𝗰𝗶𝗮𝗹𝗹𝘆 𝗦𝗮𝗰𝗿𝗲𝗱 𝗦𝗲𝗿𝘃𝗶𝗰𝗲 𝘁𝗿𝘂𝗺𝗽𝘀 𝗦𝗲𝗹𝗳 𝗦𝗲𝗿𝘃𝗲𝗱 𝗦𝘂𝖈𝗰𝗲𝘀𝘀.

The article in the above link is one of the most reasoned I've read from a reporter who has significant knowledge and understanding of Christian leadership and the church infrastructure involved. So much better than many outbursts doing the rounds.
Those in powerful positions have significant influence that can have impact for the better or worse. The bandwagon & rumour mill is an unreliable source of evidence. Things do need to be considered evidentially, factually, and honestly. Nothing ignored because it is inconvenient. Integrity and humility are sacred characteristics for all. None of us are perfect, even those at the top. Good governance and law should prevail.

Be honest in praise and worship. The song book of scripture is jam packed full of questions, fear, anxiety and despair. The book of Psalms is the primary prayer and praise book exemplified for church.
We should take our whole self before him honestly in praise and worship to find him.
Who else is there?
Health and weakness…
"Whom do I have in heaven but You? And with You, I desire nothing on earth. My flesh and my heart may fail, But God is the strength of my heart and my portion forever." (Psalm 73:25-26 NASB)
Difficult questions and answers…
"As a result of this many of His disciples left, and would no longer walk with Him. So Jesus said to the twelve, 'You do not want to leave also, do you?' Simon Peter answered Him, 'Lord, to whom shall we go? You have words of eternal life.'"(John 6:66-68 NASB)
Rejection and lack of stability…
"He is the STONE WHICH WAS REJECTED by you, THE BUILDERS, but WHICH BECAME THE CHIEF CORNERSTONE. And there is salvation in no one else; for there is no other name under heaven that has been given among mankind by which we must be saved." (Acts 4:11-12 NASB)
Christ was rejected and experienced extreme suffering. God gets us. Receive strength and salvation from him.
Who else is there?

𝗔𝘀𝗰𝗲𝗻𝘀𝗶𝗼𝗻 𝗗𝗮𝘆.
𝘊𝘰𝘮𝘦 𝘏𝘰𝘭𝘺 𝘚𝘱𝘪𝘳𝘪𝘵.
𝘓𝘦𝘵 𝘛𝘩𝘺 𝘬𝘪𝘯𝘨𝘥𝘰𝘮 𝘤𝘰𝘮𝘦.
𝗟𝗲𝘁 𝗺𝘆 𝗸𝗶𝗻𝗴𝗱𝗼𝗺 𝗴𝗼!
𝗝𝗲𝘀𝘂𝘀 𝘀𝗮𝗶𝗱,
"…the kingdom of God is WITHIN YOU." (Luke 17:21 NIV)
"…the kingdom of God is IN YOUR MIDST." (Luke 17:21 NIV)
𝗪𝗵𝗶𝗰𝗵 𝗶𝘀 𝗶𝘁? Older or newer NIV version?
"…βασιλεία τοῦ Θεοῦ ἐντὸς ὑμῶν ἐστιν." (Greek New Testament)
𝗘𝗻𝘁𝗼𝘀 (ἐντὸς) is the key word.
Translating 'entos' precisely is a challenge. You could go for, "within" or "inside" or "among" us, as well as in the "midst." Where is the kingdom of God?
For me, the best interpretation (Aramaic to Greek to current English) for accurate contextual application for this verse is, in the midst, core, centre of the heart.
𝗪𝗲 𝗻𝗲𝗲𝗱 𝘁𝗼 𝗳𝗮𝗶𝘁𝗵𝗳𝘂𝗹𝗹𝘆 𝗽𝘂𝘁 𝗼𝘂𝗿 𝗽𝗲𝗿𝘀𝗼𝗻𝗮𝗹 𝗸𝗶𝗻𝗴𝗱𝗼𝗺 𝗱𝗲𝘀𝗶𝗿𝗲𝘀 𝘄𝗲𝗹𝗹 𝗯𝗲𝗵𝗶𝗻𝗱 𝗸𝗶𝗻𝗴𝗱𝗼𝗺 𝗼𝗳 𝗚𝗼𝗱 𝗽𝗿𝗶𝗼𝗿𝗶𝘁𝗶𝗲𝘀 𝘁𝗼 𝗯𝗲 𝗳𝗿𝘂𝗶𝘁𝗳𝘂𝗹 𝘀𝗲𝗿𝘃𝗮𝗻𝘁𝘀 𝗼𝗳 𝗚𝗼𝗱.

"I know you have the faith to be healed, but do you have the faith not to be healed?" (Bednar)

A relationship with God is not a transactional deal, it's a transformational love.

"But our citizenship is in heaven. And we eagerly await a Savior from there, the Lord Jesus Christ, who, by the power that enables him to bring everything under his control, will transform our lowly bodies so that they will be like his glorious body." (Philippians 3:20-21 NIVUK)

I'm a miracle of healing, but not fully healed. Yet. I am loved with many faithful stories to tell.

I praise and thank my God of love.