Facebook clips from February. (03/23)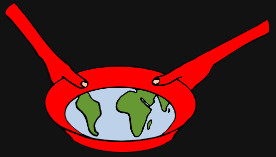 The church I attend engaged with 21 days of Fast ending in February. There were daily themes of prayer throughout. Some of my Facebook posts related to these themes. Most posts copied below were written during that period.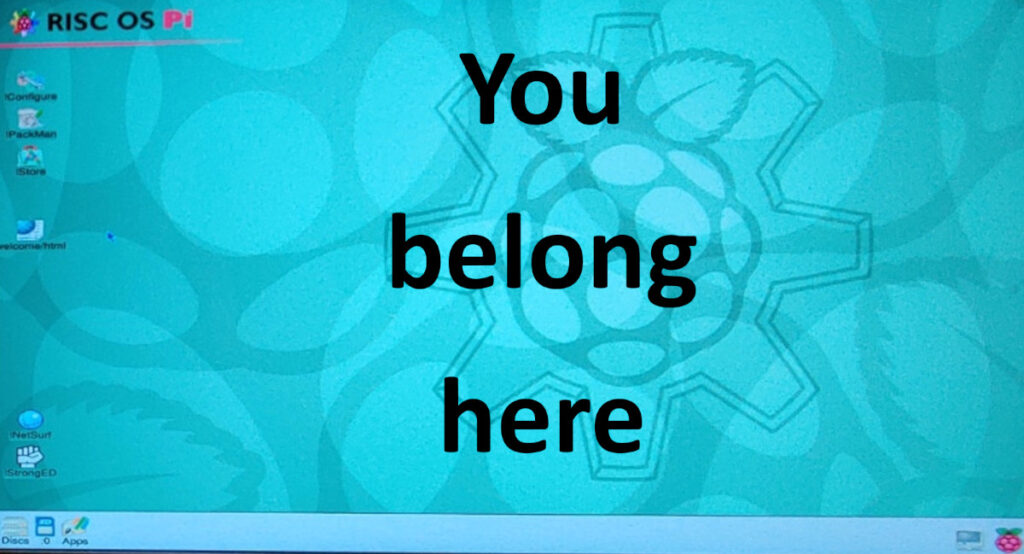 Do you have a favourite wimp gui? I'm not thinking about Wimpy, the cartoon character in Popeye who often said, "I'd gladly pay you Tuesday for a hamburger today."
Funny thing time. I'm amused that my church uses Windows 95 aged File & Internet Explorer images to exemplify something gone by. Windows is referred to in a, we now use Apple computers context.
I still have a decades old working computer running Windows 3.1 for its WIMP (Windows Icon Mouse and Pointer) GUI (Graphical User Interface.) It's still available on my Acorn RISC PC with an Intel 486 second CISC processor to run what was before Windows 95.
The main processor on this decades old machine is an ARM RISC processor. It default operating system is appropriately named, RISC OS. An operating system and WIMP GUI, designed specifically for ARM. RISC OS, my favourite wimp gui.
You know ARM. Created in Cambridge decades ago. It's just been used at the heart of Apple's own M1 and M2 mega chips. Mac OS and the latest Apple software is now being compiled and assembled for the ARM processor rather than the Intel used before it.
It's why I bought my first Apple computer. They have finally caught up with my decade's old desktop PC with software specific for the ARM RISC processor. I prefer taking things one at a time by RISC processing personally. I find trying to do numerous things at the same time, CISC processing, too draining for me, and often slower overall.
RISC (Reduced Instruction Set Computer) CISC (Complex Instruction Set Computer)
I know ARM processors have been used in phones consistently for years, but it's great to have it on a modern desktop PC after decades of waiting. From consumer ready Acorns to Apples. Funny thing technology.
Funny thing time, presentation, and value.
"The world and its desires pass away, but whoever does the will of God lives forever." (1 John 2:17 NIVUK) You belong here.
I'm not in the 'in' crowd but I know what the 'in' crowd knows. – Thanks Dobie Gray.
How we operate beneath our polished presentational user interface is critical.
I am still a Microsoft Windows Insider, use Linux distributions (currently Ubuntu), Chromium OS etc etc as well as the above RISC OS and MAC OS. There are many WIMPs. Listen to ELO's Dairy of Horace Wimp.
Diversity provides strength, not weakness. Check out the disciples Jesus first assembled.
I also use RISC OS on a Raspberry Pi computer. Modern tech to recreate the more entrepreneurial days when building your own device was the way to go -even at home. Like me in 1980 with the 16 chip Sinclair ZX80.
What goes around, comes around.
Fashion… For another time.

"Now we see but a poor reflection as in a mirror; then we shall see face to face. Now I know in part; then I shall know fully, even as I am fully known." (1 Cor 13v12 NIVUK)
As a teenager I went on a mission. The teams met in church before being sent their different ways. The Leader of all the teams stood up and paused the service when someone spoke out loud in tongues. He told us all to wait for an interpretation.
We received an interpretation after a short pause. It seemed to take forever at the time. We heard from God, about aspects of mission work ahead. A pause for purpose, beyond popularity and any perceived awkwardness.
After a day or two the same mission leader visited our team. Despite his status, authority, and busyness he spent considerable time with an individual who had been sad. She did not know what God wanted for her life. Where should she be?
Revived by her meeting with this leader, I asked what he'd said because she looked so much better. Her answer surprised me. He'd listened and then 'just' told her that, to be faithfully listening, WAS the right place to be.
It's simar to what God said to Job after his endless suffering and problems. God did not answer the, "why me?" type questions we all tend to ask. God reminded him that He was creator of all things. It was right that Job should talk directly to Him and trust what he hears from Him, rather than those around.
When we try to sort things, knowing only in part, we can simplify God with our own detail and miss the big picture. Job's friends did this. We can accuse God of absence and failure based on our lack of evidence and understanding before he is, fully known.
We sometimes highlight, in red, the words said by Jesus. In the book of Job we can read what God the father said. (Job 38)
I'm reminded I need to try to remove my frustration about future purpose for my life. I need to look beyond self and hear God through His spirit, son and scripture. I must trust God, the author of life.
"And now these three remain: faith, hope and love. But the greatest of these is love." (1 Cor 13v12 NIVUK)
"Finally, all of you, live in harmony with one another; be sympathetic, love as brothers, be compassionate and humble." (NIVUK 1 Peter 3:8)

The word Sympathy is not in the electronic NIVUK I have. Sympathetic is used once. (1 Peter 3:8 NIVUK) Sympathised is used once. (Hebrews 10:34 NIVUK)
Empathy relates to Sympathy from ancient Greek and is often used interchangeably. I can't find the word empathy and its derivatives in the NIVUK.
The two can be used quite differently in common usage, particularly in relation to mental health. Empathy should improve our action and connection with people. We support by getting alongside and listening, without judgement. Sympathy (in common usage) can result in disconnection, and it can make us glad we're not in their shoes. We can 'pity' without getting alongside. We might feel smug having managed things better ourselves. We'd not be like them.
But it's not just feeling, the Greek makes clear it's togetherness.
Sympathy, even in common usage, should be part of a positive package resulting in action in love as the result.
Empathy, connection, and support together, is the better route compounded by the Greek and exemplified by Jesus.
Sympathy should be more than just feeling. It's living in harmony and acting in love together. We should practice compassion in everyday life.
c.f. 1 Peter 3:8, Ephesians 4:32, Hebrews 10:24, Galatians 6:2-3, 1 Corinthians 10:33. Galatians 5:14 etc etc etc
"Suppose a brother or a sister is without clothes and daily food. If one of you says to them, "Go in peace; keep warm and well fed," but does nothing about their physical needs, what good is it?" (James 2:15-16 NIVUK)
"Love your neighbour as yourself." (Matthew 22:39 NIVUK)

"For since the creation of the world God's invisible qualities– his eternal power and divine nature– have been clearly seen, being understood from what has been made, so that men are without excuse." (Romans 1:20 NIVUK)
The writing of Paul is seen. His unseen adds value too.
Paul: A Pause with Preparation Purpose
We often focus on Paul's blinding conversion on the road to Damascus. Less visible moments? What did Paul do next?
Paul went to his hometown of Tarsus for about 7 years before Barnabas, the encouraging successful man of mission, came for him.
We do not know if this time at home was frenetic or fruitful, but perhaps it was an essential preparation period, building relationship with God prior to amazing service in his name.
This is helpful. I find myself less than well deployed post-accident. It looks and feels like a frustrating waste of time. Even Paul had issues unresolved despite prayer.
"But he said to me, My grace is sufficient for you, for my power is made perfect in weakness. Therefore I will boast all the more gladly about my weaknesses, so that Christ's power may rest on me." (2 Corinthians 12:9 NIVUK)
Paul remained joyful about God at work, praying for others, even when writing from prison. Check out Philippians 1:3-11. I have so much to learn in my own pause period.

Leaving work post-accident, people wrote about what they'd appreciated. Strategic planning and leadership values were not overtly evident. The words, calm, caring and compassionate were paramount.
I'm reminded that it is not always socially acceptable to be so positive without hidden agenda. We often don't realise the magnitude of our impact on others, without being told. We should encourage our leaders so that they are aware of their impact and the values that matter.
Leadership, lonely? "Remember your leaders, who spoke the word of God to you." (Hebrews 13:7 NIVUK)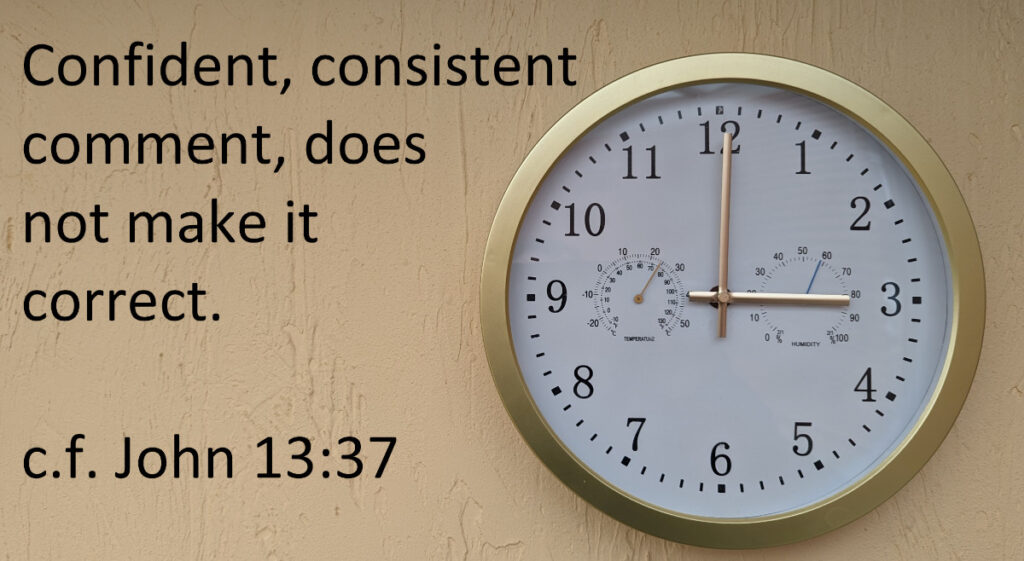 People in authority can assume they know more than those they are talking to about 'their' area of expertise. They often do. As a result, their assumption becomes evident in their off-putting unloving dominant default language, irrespective of context and audience. "But he gives us more grace. That is why Scripture says: "God opposes the proud but gives grace to the humble."" (James 4:6 NIVUK)
What about us? This clock checks regularly with the cloud wirelessly and self-corrects. Do we?

And he said: I tell you the truth, unless you change and become like little children, you will never enter the kingdom of heaven. (Matthew 18:3 NIVUK)

"Am I now trying to win the approval of men, or of God? Or am I trying to please men? If I were still trying to please men, I would not be a servant of Christ." (Galatians 1:10 NIVUK)