More than an emoji (July 2023)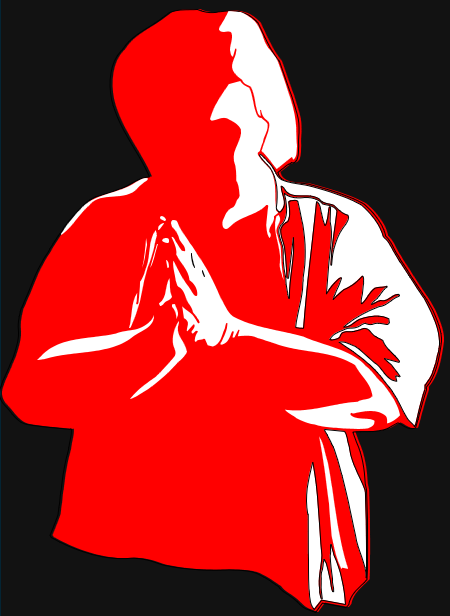 Teach me to P R A Y:
Pause, Rejoice/Reflect, Ask and Yield.
(Lectio 365)
Presence
Post-accident, my move has been toward relationship and awareness of His presence. "My sheep listen to my voice; I know them, and they follow me." (John 10:27 NIVUK) Information for head, Inspiration for heart. (Pete Greig) Practice the presence of God (Brother Lawrence)
Distance
Father God can feel distant: Even Jesus experienced this too. "About the ninth hour Jesus cried out in a loud voice, Eloi, Eloi, lama sabachthani?– which means, My God, my God, why have you forsaken me?" (Mat 27:46 NIVUK)
Prayer help
God can help with our prayer. "In the same way, the Spirit helps us in our weakness. We do not know what we ought to pray for, but the Spirit himself intercedes for us through wordless groans." (Rom 8:26 NIVUK)
Liturgy and Timing
Written prayer can express things far better than me, but it's not always coming heartfelt and genuine at that moment. It's not only about finding time and prescribed moments either. It's also being open to his calming presence during the ongoing business of life.
Lord's Prayer Template
The Lord's Prayer is the go-to daily guide for prayer that's remarkably "tailored" to every context I can imagine. It can be a prayer template. (Mat 6:5-15 NIVUK)
Prayer Warriors
Let's give out some church status labels and make it someone else's job. "And when you pray, do not be like the hypocrites, for they love to pray standing in the synagogues and on the street corners to be seen by men. I tell you the truth, they have received their reward in full. But when you pray, go into your room, close the door and pray to your Father, who is unseen. Then your Father, who sees what is done in secret, will reward you. And when you pray, do not keep on babbling like pagans, for they think they will be heard because of their many words" (Mat 6:5-7 NIVUK)
Pause and praise
The Lord's Prayer starts with Praise. About God not people. "This, then, is how you should pray: 'Our Father in heaven, hallowed be your name,'" (Mat 6:9 NIVUK) Of course, Father God knows who He is and what he's done but this praise also helps put our prayer in a better God-Person perspective.
Read, Reflect and Rejoyce
Scripture and prayer can be a joyous way of remembering His goodness in our lives and how great that He is here with us, even in tough times. "Be joyful always; pray continually; give thanks in all circumstances, for this is God's will for you in Christ Jesus." (1 Thes 5:16-18 NIVUK)
Ask
We can make requests, and should remember, that all we have has been gifted. We should also remember that, "your Father knows what you need before you ask him." (Mat 6:8 NIVUK) Ask seek and knock. Receive good things when you ask as part of his purpose. (Mat 7:7-12) The good of others should be there too. (v12) Ask in His name for His glory. (John 14 :13-14)
Yield
"your kingdom come, your will be done on earth as it is in heaven." (Mat 6:10 NIVUK) That's our call for action and what we should do in prayer WITH God, immediately. Prayer is not an excuse to ask God to do His own work and leave us out of it. God's spirit is within us. We should yield to his will. Our future is with Him.
Unanswered prayer
The writer of much of the New Testament, Paul, had a thorn in his flesh that was not removed despite requests. "Three times I pleaded with the Lord to take it away from me. But he said to me, My grace is sufficient for you, for my power is made perfect in weakness. Therefore, I will boast all the more gladly about my weaknesses, so that Christ's power may rest on me." (2 Cor 12:8-9 NIVUK)
Healing
Don't blame the recipient, if your prayer for others seems unanswered! You can hurt sufferers at their time of need, often to protect yourself.
> they need to be more accepting of God.
> they need more faith to improve my way.
> they are being punished or tested by God.
> he is teaching them to be patient…
God can and does heal -I should be dead. The power of prayer comes from God, not people. Those with the 'gift of healing', faithfully hand over God's gifts to His intended recipients. The gift is not theirs. They are part of His delivery service. Christians should use all gifts for His purpose, and not get distracted by personal desires or status.
More than words
Going to Jesus is key, not the words used. He already knows our issues. (Mar 5:27-28)
If you are struggling to believe, ask him to help your unbelief. Be honest. "'If you can'? said Jesus. Everything is possible for him who believes. Immediately the boy's father exclaimed, I do believe; help me overcome my unbelief!" (Mar 9:23-24 NIVUK) He was healed.
Even Jesus exemplified healing in stages. (Mar 8:24-25)
Forgiveness
If we want forgiveness, we should forgive others. (Mat 6:12-15) One of the two greatest commandments, "Thou shalt love thy neighbour as thyself." (Mat 22:39 NIVUK)
Honesty
Be honest, there are difficult things to bring before him. Thomas asked the questions others were thinking; but dare not ask. Jesus was not angry with Thomas. The first words from Jesus, after wanting proof of resurrection, "…Peace be with you." (John 20:26 NIV UK) Thomas recognized Jesus by his character and voice without touching him. "Thomas said to him, "My Lord and my God!"" (John 20:28).
Children
Is the spirit of God less powerful through them?
Children are not distractions to be hidden in their groups. They are our example. "I tell you the truth, unless you change and become like little children, you will never enter the kingdom of heaven." (Matthew 18:3-4 NIVUK) The simple honesty of their prayers makes some of our liturgy a manikin of the real. They can do this before formal baptism, confirmation, and electoral role type membership.
Prayer support structures:
Help, Thanks, Wow. (Ann Lamott)
Teaspoon (TSP), Thanks, Sorry, Please.
Breath prayers: In and out breath prayers are powerful and meditative.
Persistence
Persistence is important too. (Luke 11:5-10)
Asynchronous
Prayer should not be asynchronous. Upload and download needed. Listen and talk.
Let His Kingdom Come and His will be done. Let my Kingdom Go.
Summary
Is prayer…
Hands together and eyes closed. Speak. Say Amen. Carry on as before. Unchanged?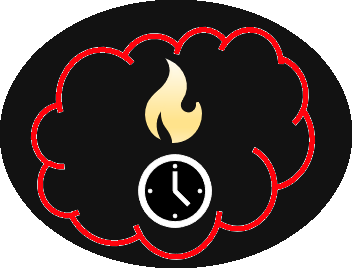 Mindful prayer is…
Bidirectional ongoing communication with God. Often wordless. Growing relationship through Christian Mindfulness.
There are published liturgies and approaches to facilitate prayer. I often need to remember that prayer is not about words per se, but communion, connection, and relationship with God. It's life changing.
More than a quick and easy emoji response on a messaging app! It's not a self-promoting performance piece either.
"The wise in heart accept commands, but a chattering fool comes to ruin." Proverbs 10:8 (NIVUK)
I need to be calm, aware and away from distraction to connect and know his presence.
"Be still, and know that I am God; I will be exalted among the nations, I will be exalted in the earth." Psalm 46:10 (NIVUK)
Just a few words from the heart can aid awareness of the presence of God.
The Jesus Prayer.
"Lord Jesus Christ, Son of God, have mercy on me, a sinner."
The Jesus prayer makes an excellent breath prayer too.
Inhale fully and hold, "Lord Jesus Christ, son of God,"
Exhale slowly and fully, "Have mercy on me, a sinner."
We should use the bible in prayer and remain true to the word of God. Psalm 119:9-16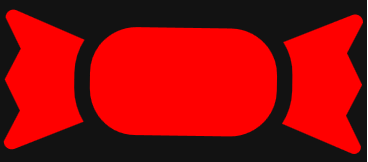 Prayer is like a boiled sweet that needs time to be sucked to absorb the full sweetness and flavours. Not crunched into bits and swallowed so that its purpose is lost.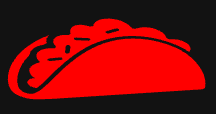 For a balanced diet – a Gospel of Mark Sandwich
(Markan sandwiches: interpolations)
Stories written within stories and events.